4×4 Off Road Parts
in Hilo, HI
Automotive Supply Center offers a wide selection of 4×4 off road parts. Whether you want to increase performance with off road shocks or raise your truck with an off road suspension lift kit, we have everything you need. Our selection of 4×4 off road parts includes accessories for all makes and models.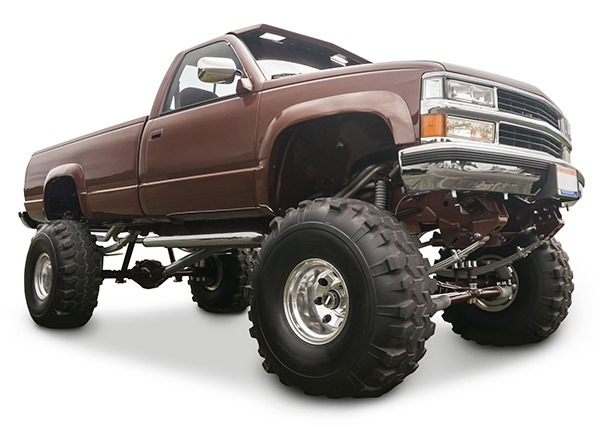 Off Road Shocks
Your 4×4 truck may have a suspension lift and large tires, but it is vital that it also has the right set of off road shocks. As your 4×4 drives over bumps and rocky terrain, your shock absorbers minimize the impact and vibration to your suspension. A good set of shocks lessens the wear and tear of your suspension, wheels, and tires. If you drive where there are a lot of uneven surfaces, upgrading to off road shocks can provide a variety of benefits, such as better vehicle stability, improved control, and a smoother ride. Automotive Supply Center has twin tube shocks, coil over shocks, reservoir shocks, and more for your off roading needs. Here's a tutorial on the different types of off road shocks and which one is best suited for your needs:
Off Road Suspension
Most 4×4 owners modify the stock off road suspension on their vehicles. The main goal of a suspension modification is to raise the body and frame of the vehicle to create additional ground clearance. This also provides room for larger tires and increases suspension travel, which is to the amount of vertical wheel movement allowed by the suspension.
ASC carries lift kits specifically for this purpose. However, before you invest in a lift kit, think about your off road driving situation. High-speed driving on mountain trails requires a much different off road suspension modification than rock crawling. The experts at Automotive Supply Center can recommend a lift kit that best suits your needs.
More Off Road Performance Truck Parts
Off road performance truck parts and supplies like tow straps, air compressors, winches, and mud flaps are among the many accessories at Automotive Supply Center. Taking your vehicle off roading requires high-quality off road 4×4 parts. We have off road parts for all types of surfaces like sand, gravel, and rocks. If you're off roading, we have what you need to clear any terrain.