Auto Paint and Auto
Body Supplies in Hilo, HI
Accidents occur every day. Fender benders, door dings, and paint scratches result in a need for auto body supplies to fix your vehicle. Automotive Supply Center has a large selection of auto paint and auto body supplies to get your vehicle looking like new. Because there are so many options to choose from, do not hesitate to consult us. We can provide you with the best recommendation to repair those unsightly blemishes on your vehicle.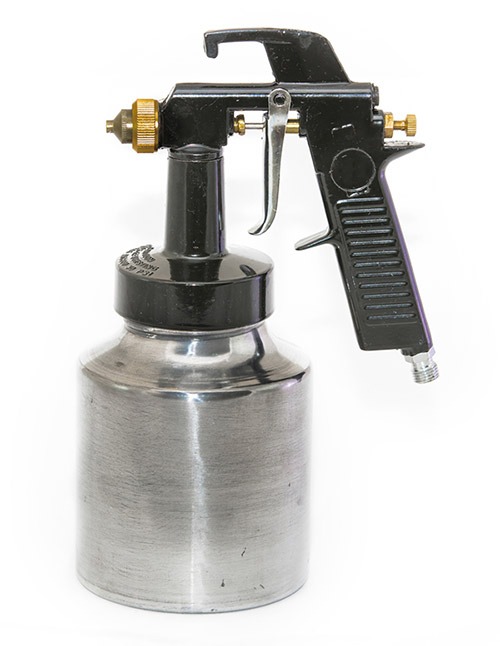 Auto Paint
Most people only use touch-up paint for their vehicles. Whether you just need a touch-up job or painting your entire vehicle, you should know the various types of auto paint that are available. Achieving the perfect car paint finish can be a tricky process. The look that you are trying to achieve will dictate the best type of paint. There are many different types of auto paint with pros and cons for each type. Here are some tips when applying auto paint yourself:
Urethane Auto Paint
Urethane paint can be sprayed over almost every kind of paint as it will not react. It is also very affordable and will dry very quickly after you apply it. In addition, they last a very long time and are very durable since they do not easily fade or chip. However, this paint sometimes has a dull, plastic-like appearance. You will also need to wear proper protective gear as it is toxic. If you are using a spray gun, air flow problems may occur as well.
Metallic Car Paint
Metallic paint offers a very cool paint effect as it will give your car a glossy and shiny effect. It can hide the dings and scratches on your vehicle because it is highly reflective. However, it can be difficult to find a color match for your vehicle should need to fix any spots. You do not have many color choices when it comes to this type of paint. Plus, it is very expensive.
Acrylic Car Paint
This paint is very easy to apply and will produce a nice glossy finish. Acrylic paints will produce hard shell when it dries; however, they do not last very long. This paint will easily fade and wear when it is exposed to UV light or chemicals.
Do It Yourself with Paintless Dent Removal
Paintless dent removal refers to the various techniques used for correcting the damage from the body of motor vehicles. It is an ideal solution for repairing minor damages, non-collision dents, door dings, bumper indentation, or creases that have no paint damage. ASC carries various dent removal kits and tools, which offer advantages over to taking your vehicle to a body shop. The biggest advantage is cost. A paintless dent removal kit can cost only one-third to one-half of traditional body repair. Another benefit is time. You can repair your dent in as little as 30 minutes before you can get your car back on the road.  Because you do not have to wait for your paint to dry,  you can get back behind your wheel as soon as the dent is fixed.
Visit Automotive Supply Center Today
Are you planning on painting a car or do you run a body shop and need automotive paint supplies, tools, and equipment? Then visit Automotive Supply Center, your one-stop shop for auto body supplies. We carry major brands of car paint, painting tools, curing lamps, automotive masking tapes, sanders, and more.
Our staff is highly educated on everything you may need for your paint job or auto body repair. We carry quality products, tools, and materials from leading manufacturers like 3M and PPG. These brands and quality painting products help achieve a consistent result every time you paint a vehicle.